Photo Tour on the path of gods
This is a trip rich in history, culture, mythology and tradition but at the same time it's a wonderful trekking tour. It's a complete travel who give you the opportunity to walk and photography along Naples street, UNESCO world heritage; to visit islands who have a great landscape value; to walk along the Amalfi Coast, magnificent terrace suspended between the Mediterranean blue sea and the Lattari mountains, accompanied by the lemon's flowers smell of the infinity lemon camps; to taste local cuisine flavours and the warmth of the habitants of
these region.
Highlights:
- The fascinating and chaotic Naples and the wild Amalfi Coast (UNESCO World Heritage Site),
- The fascinating islands of the Naples Bay: Capri and Procida with their colourful houses
- Sun, sea and the good Neapolitan cuisine!
Daily itinerary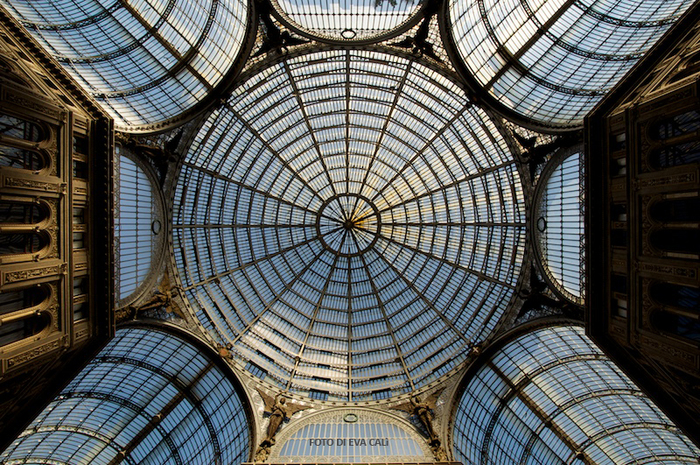 Day 1: arrival in Naples
Arrival in Naples airport in the morning, welcome and transfer in public bus to our hotel in old centre of the city. Welcome dinner and Overnight stay in Naples. Meals (-/-/D)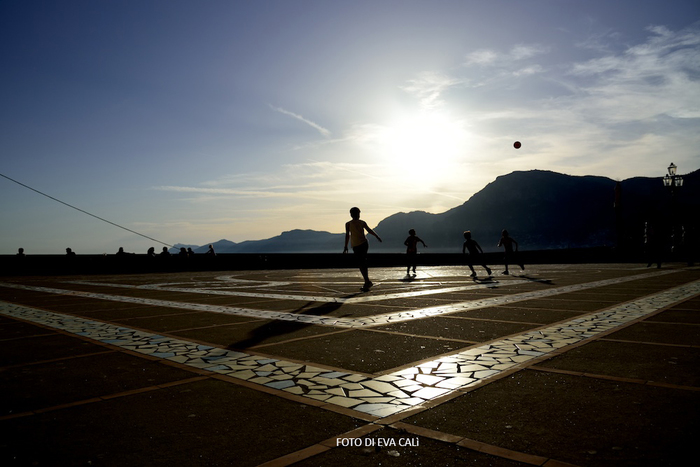 Day 2 : Naples discovery and transfer to Procida
Naples is a city of contrasts, where the grandeur and splendour of the ancient empire is the setting for a popular Naples rich in sounds and colours. In the morning we have our 1st photo walk : snapshots of the historic centre of Naples: here architecture, people and traditions mingle with impressive energy! In the afternoon we transfer to Pozzuoli then we'll took an hydrofoil toward the island of Procida, the smallest island of the bay of Naples and also its best-kept secret. At sunset, we have our 2nd photo walk: through the village main centre to take shoots of the people and of the common life of the habitants. Dinner and overnight stay in Procida. Meals (B/L/ D)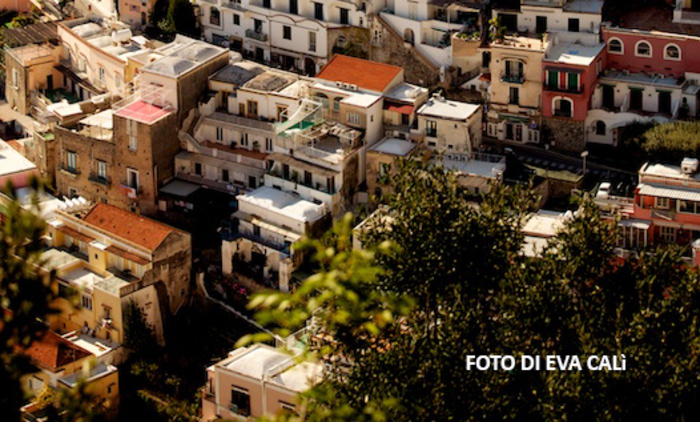 Day 3:
Procida
Procida is the perfect ground for photo passionate: hidden lemon groves, narrow sun-bleached streets, weathered fishermen and pastel-hued houses are memorably picturesque. In the morning we have our 3rd photo walk: discovering the beaches, the villages of fishermen and the coloured houses. Then we'll come back to the hotel for the photo selection and common discussion. In the late afternoon 4th photo walk: sunset to the west coast. Dinner and overnight stay in Procida. Meals: (B/L/D)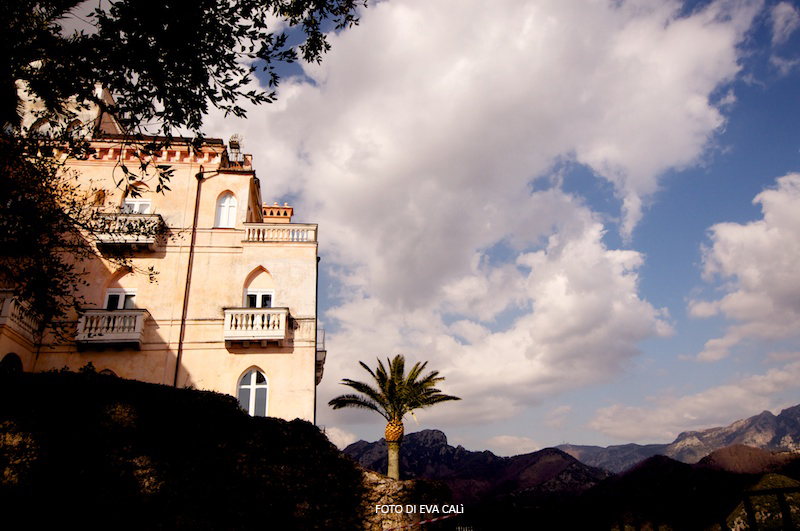 Day 4:
Ravello and the Amalfi Coast
(3hrs walking descent: - 350m)
In the early morning hydrofoil to Naples. Then transfer by minibus to the Amalfi coast (2h). We arrive at Ravello, lovely village sitting in the hills above Amalfi, famous for its ravishing gardens and stupendous views. From here we will start 5th photo walk: after a tour of Ravello we'll head down into the "Valley of the Mills". Waterfalls and streams, stretches of lemons and valleys will open to your view, until reaching the seaside village of Amalfi. Then we are visiting a local artisan, where we will taste the typical home made lemon's liqueur "limoncello". Dinner and overnight stay in Atrani. Meals: (B/L/D)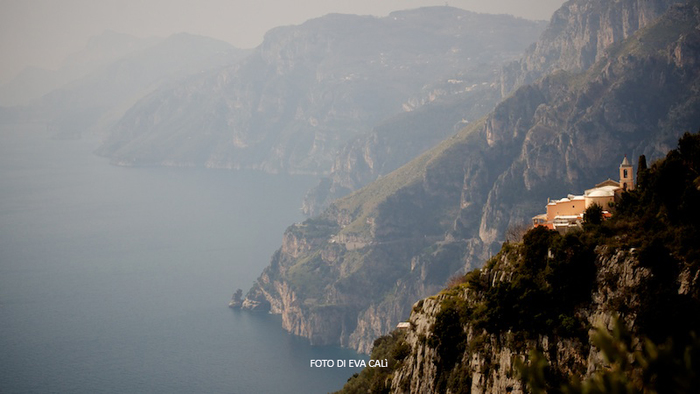 Day 5:
Amalfi and Marina di Praia
(3hrs walking descent: - 650m)
In the morning we discover the hidden corners of Amalfi and Atrani. 6th photo walk: sunrise to the village, when the sun will colour beaches and fishing boats in orange. Then in the late morning we will have time for the selection and review of our shots. In the afternoon, transfer by public bus to Bomerano and trekking to Praiano, for our 7th photo walk: taking shoots at sunset to Marina di Priano, characterized by whitewashed houses "that overlook the sea". Return by private bus to Atrani after dinner. Meals (B/-/D)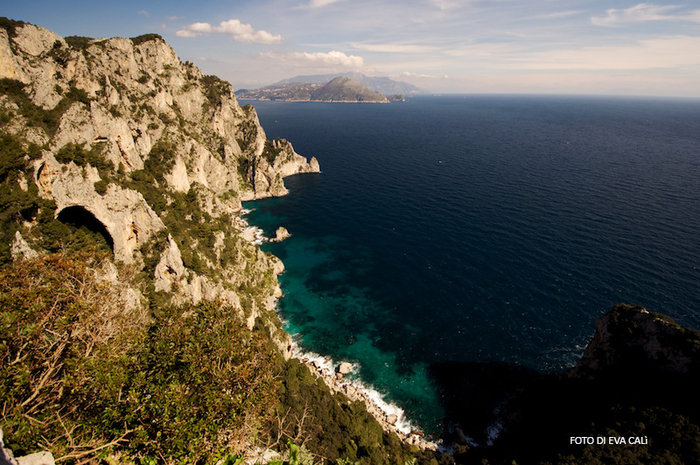 Day 6:
Capri
(3hrs walking, ascent/descent + 300m - 300m)
After breakfast, hydrofoil to the charming island of Capri (1 h), 8th photo walk: exploring the island. This tour will take you to magnificent viewpoints. Let yourself be carried by the charm of the island with its magnificent villages, elegant boutiques, its flower gardens and lovely turquoise waters. In the afternoon return to Amalfi.Overnight in Atrani. Meals (B/L/-)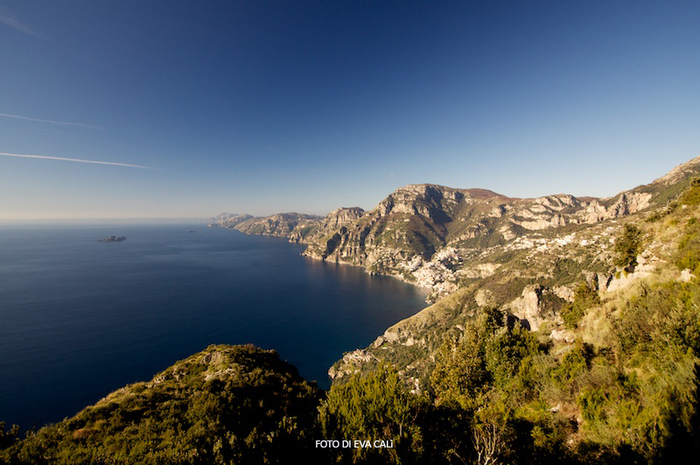 Day 7: Path of Gods
(4hrs walking descent: - 650m)
In the morning, free time for selection and review of the shots. Then public bus to Bomerano, from where starts our 9th photo walk along the world famous "Path of the Gods. This was an old mule track linking Agerola to Positano, which hides secrets related to myths and legends. From the top you can enjoy the sublime landscapes of the coast, with its cliffs and suspended villages. We'll taking shoots in Positano at sunset. Return by boat to Amalfi. Celebratory dinner and overnight in Atrani. Meals (B/L/D)

Day 8: Departure
After breakfast, transfer to the airport. Meals (B/-/-)
Note:
B (Breakfast); L (lunch); D (dinner)
Grade:
moderate, 2 to 4 hours walking each day, hilly-to-steep terrain. A prior hiking experience is
recommended. On the Amalfi coast there are plenty of steps along our hike down to the villages. We advise to
use the trekking poles.
Accommodation:
1 night hotel*** in Naples
2 nights – residence*** in Procida island
4 nights - residence*** in Amalfi/Atrani
Equipment for the walks:
good and solid trekking shoes, wind and water proof jacket, bathing suit, hat, sun
glasses and sun cream, alpenstock, gourde de 1 litre minimum, gourde de 1 liter minimum. A rucksack (15/30 litres)
for your trekking day.
Photographic Equipment:
body SLR or compact digital camera, wide-angle lens, telephoto lens, laptop (for selecting
images) and tripod.
Getting there:
the destination airport is Naples. We will set a meeting time (only one) with the guide at the
airport for the transfer to the hotel. People who arrive before or later could catch the public bus at th
Supplements price per person
Departures on July 60 €
Single Room Supplement 140 €
Extra night at Naples in double/single room, with breakfast included 50 €/75€
Included:
- All transfers by public and private bus and ferries
- Bed and breakfast accommodation in hotels or apartments
- Lunches and dinners as described on the trip notes
- Hiking and photographer's guide, speaking English, during the whole week
Not included:
- All kind of beverages and personal items
- Lunches on day1, day2 and day8
- Dinners on day 6, day 8
- Everything is not written in "included".